What is Cash on Delivery or CoD?
It's a payment method where you pay for an item in cash when the courier company delivers the item at your doorstep
How does it work?
You place the order on www.easypets.in
A verification call will be made before dispatching the product. Once the order is verified over phone, we will courier the item to you.
In case the call is not answered in two attempts, an email will be sent with our contact details. Customer is expected to respond from the registered Mobile number. If the customer fails to answer the call or respond to the email, VINSAI Venture reserves the right to cancel the order and take necessary action on the registration.
Once the item is delivered to you, you pay the entire amount in cash to the courier. If the courier over charges, please report immediately to our our support team on SMS or email
Any payment made to the courier through bank draft/cheque/PO etc would not be acceptable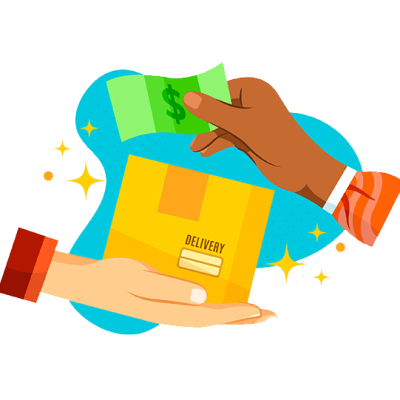 Is this option applicable for all items?
Yes, the CoD option available for all our items. However the total volume
of order needs to be less than Rs. 20,000/-
Is this option applicable for all locations?
No. CoD is applicable only in select cities and PIN Codes. We reserve the
right to add or remove PIN Codes. Please check the status of your pincode on our website for availability of service and Cash On Delivery. CoD is suspended in Kerala and Pudhucherry by all our logistics partners until further notice.
Code of Conduct
Cash on Delivery is a facility for ease of use to customers provided by Easypets as a goodwill gesture incurring additional costs. Easypets management however reserve the right to deprive individual customers of our CoD payment option at its discretion if any new/old customer is suspected to exploit the service. If the verification is not done within 48 hours then the order will be cancelled and the registered mobile number and email ID will be blacklisted. Easy Pets might refuse any of its services, terminate accounts, and/or cancel orders at its discretion, including but not limited to, if it believes that customer conduct violates applicable law or is harmful to our interests.
Refund & Replacement on CoD Products
Under any circumstance, The refund request will be processed in accordance to the company policy or VINSAI Venture and the charges levied on Cash On Delivery will not be refunded. Please contact our customer support in case of any clarification.
Cash Limit of CoD orders
Under current Cash On Delivery (CoD) program, the limit per purchase is Rs 20000/- per order. If you wish to buy products worth more than Rs 20000/- CoD will not be possible. Please be rest assured that, the Online payment mode is very safe. We are connected with India's two of the Top Most payment gateways (Atom Technologies and Payumoney) which are known for their security features.
Customer Testimonials
Since inception, we had been in the process of giving utmost importance customer care and their convenience. It will be great if you can give us your valued inputs on support@easypets.in or if you wish to see what our 100's of customer say about us, please visit the review page (Click here)